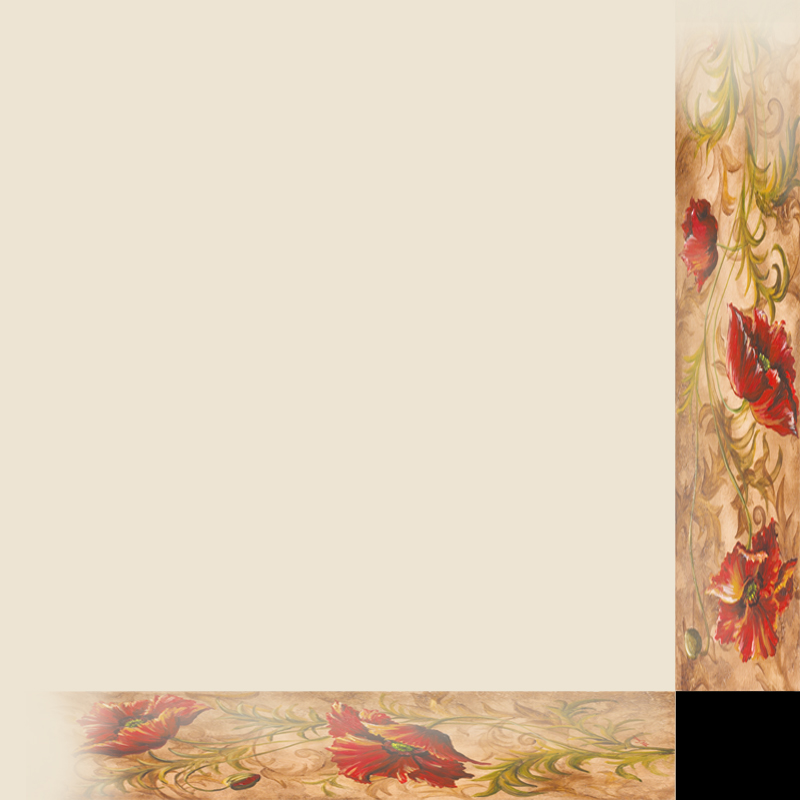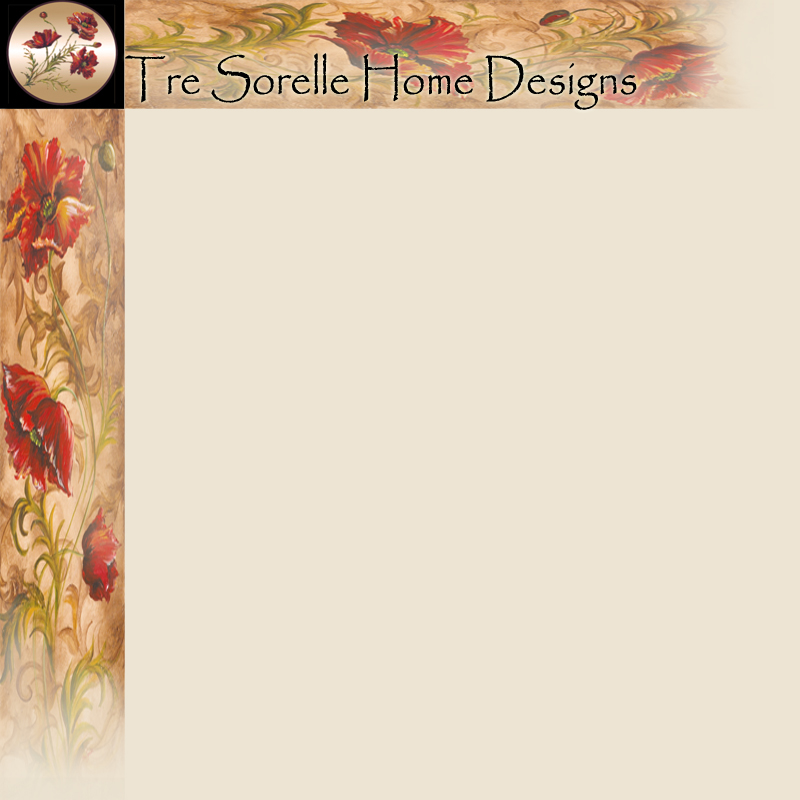 Gorgeous Art and Design for Life and Home

Call to Order: 602-361-5379

Click Here for Our Privacy and Security Policies

Eco-Conscious Outdoor Entertaining

Sarah McAnerny of Tre Sorelle Home Designs (04/17/2008)

As summer approaches, and we move outdoors to entertain, the eco savvy host should keep in mind that casual entertaining can still be sophisticated, and more importantly friendly to our strained environment. What responsible entertainer wants guests to see you collecting garbage bags full of Styrofoam, plastic, and paper waste to be tossed away the next morning. One can only wonder how many acres of landfill are filled after one Fourth of July in our country? Yet, who wants the risk of glass and ceramic serveware poolside, as slippery bare feet go flailing by your well thought out tablescape?

There is a solution to this entertaining dilemma. Casual tableware made of medium-weight Melamine and/or Acrylic can give the host peace of mind that the fine china and glassware will not end up in shards at the bottom of the pool. Yet, these serving pieces are nice enough to not throw away, rather a quick toss in an energy and water efficient dishwasher, and the night's cleanup is over. Moreover, Melamine ware (once called Melmac in the 60's and 70's) has been improved substantially, it is now durable enough to withstand a heavy watermelon piled high onto a serving tray, yet also lightweight enough, and formed for perfect compact stacking when stored away. Melamine is also a terrific substrate for beautiful artwork transfers, so your tablescape can be a reflection of your best style. The designs available are endless, from retro modern, Asian contemporary, tropical, floral, nautical, juvenile, and now one of the hottest trends…gourmet wine and dine entertaining, with scenes from Napa, Tuscany, and Provence found on acrylic casual tableware!

Acrylic drinkware has become incredibly refined, the beautifully faceted glasses and tumblers are heavy enough to keep your red wine from toppling, and their clarity can hold up to any glass drinkware. The colors available now are also amazing and fun.

The growth in demand for Casual Dinnerware and Serveware is a huge trend in the wavering tabletop industry. Gone are the days when June Cleaver pulls out the fine china nightly to serve a four course dinner to Father returning home from work, and well mannered children are cleaned and washed for the formal meal. Rather, in today's typical home, both mom and dad are rushing home from work, the kids are hyped up from a long day of over scheduled events, and the family is trying its best to put together a nutritious albeit very speedy dinner on the table, before speeding off to soccer practice, or on a fine summer night, all deciding to jump in the pool for a little quality family time. It is much easier to toss a melamine plate and acrylic glass into the soapy dishwater as the family heads out for its next great adventure. Moms can avoid the temptation of using disposable plates and dishes on a daily basis out of necessity and/or lack of time to hand-wash the formal dinnerware.

Our casual lifestyles can still be refined enough to enjoy beautiful yet functional art and décor, and conscientious enough to think about Mother Earth as we partake of her bounty at the table.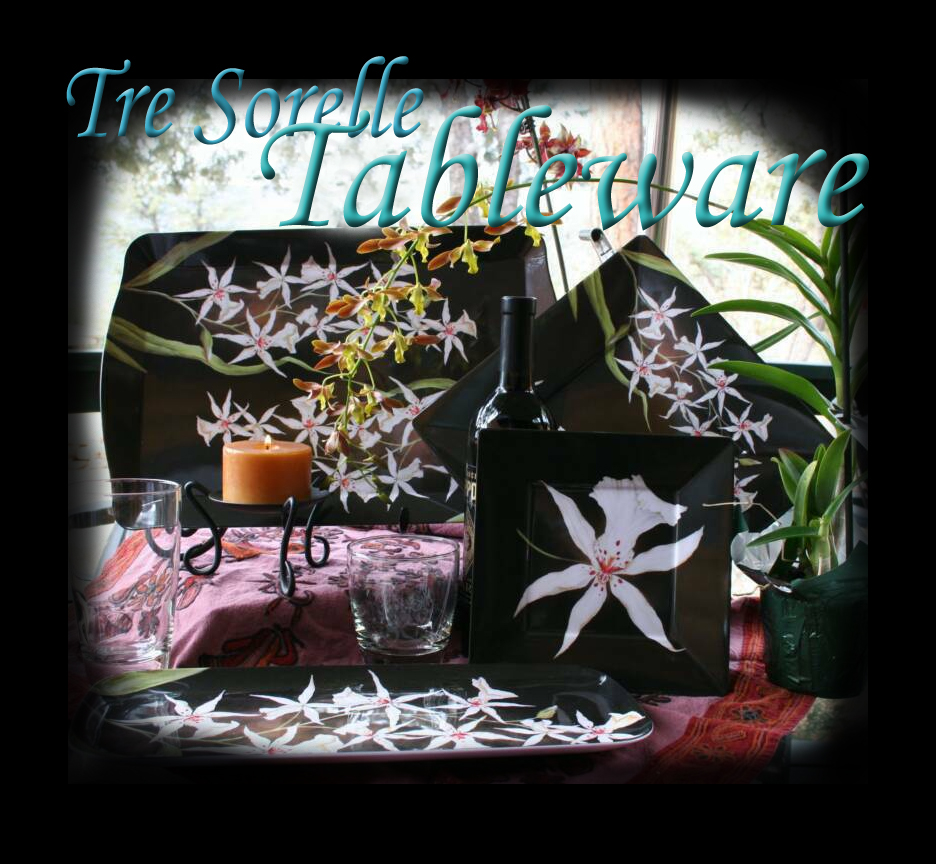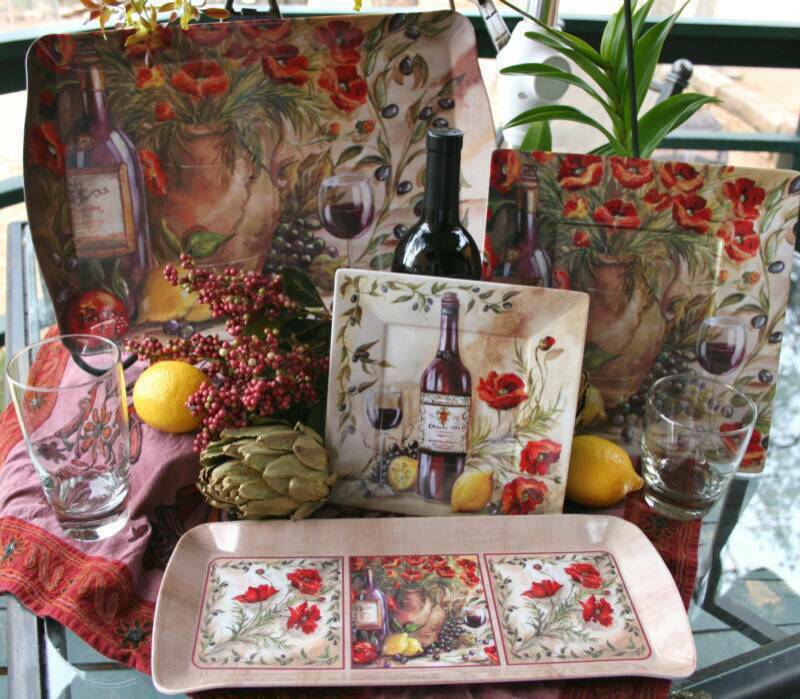 Tre Sorelle Tableware

Tre Sorelle Studios original designs on Hand-Painted Ceramic and Glassware for your dining pleasure. We also offer gorgeous designs on Casual Melamine Dinnerware including Plates, bowls, serving trays, canape and appetizer plates, and many more decorative accessories.

Our tableware is perfect for Holiday Entertaining, Outdoor Parties, and everyday casual dinnerware!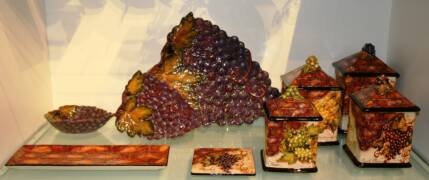 Hand-Painted Ceramic Tableware, Dinnerware, Canisters, and Entertainmentware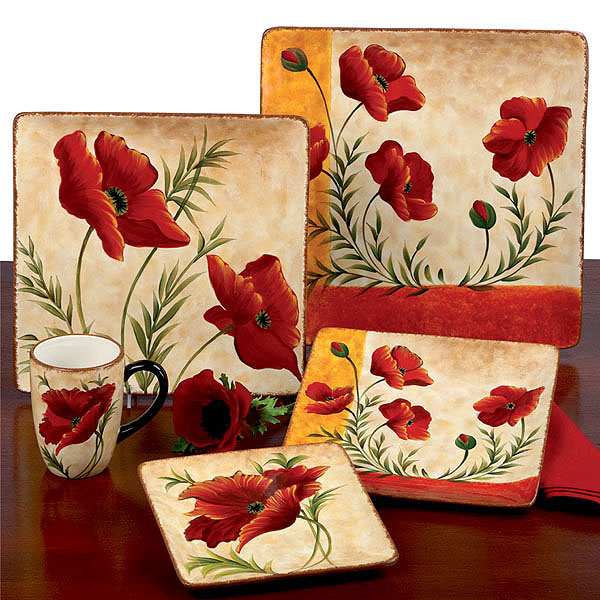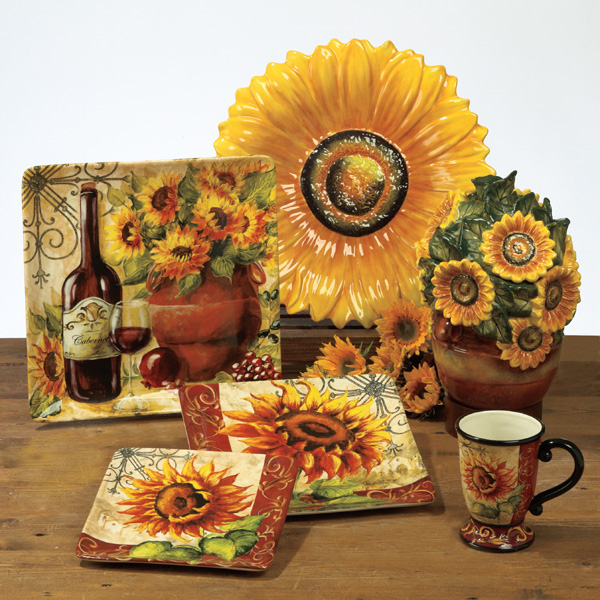 Tableware and Kitchenware