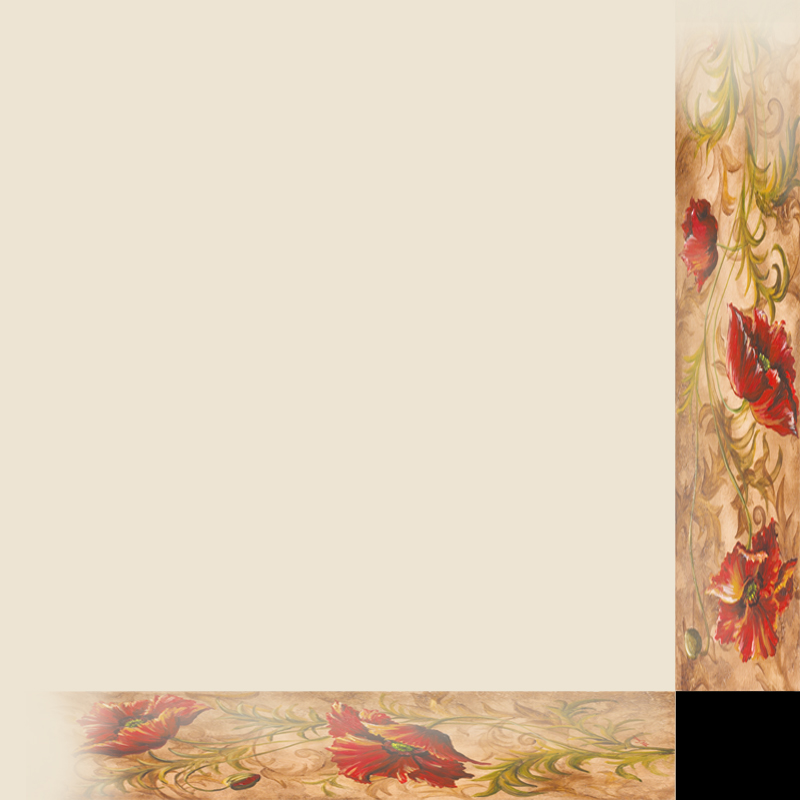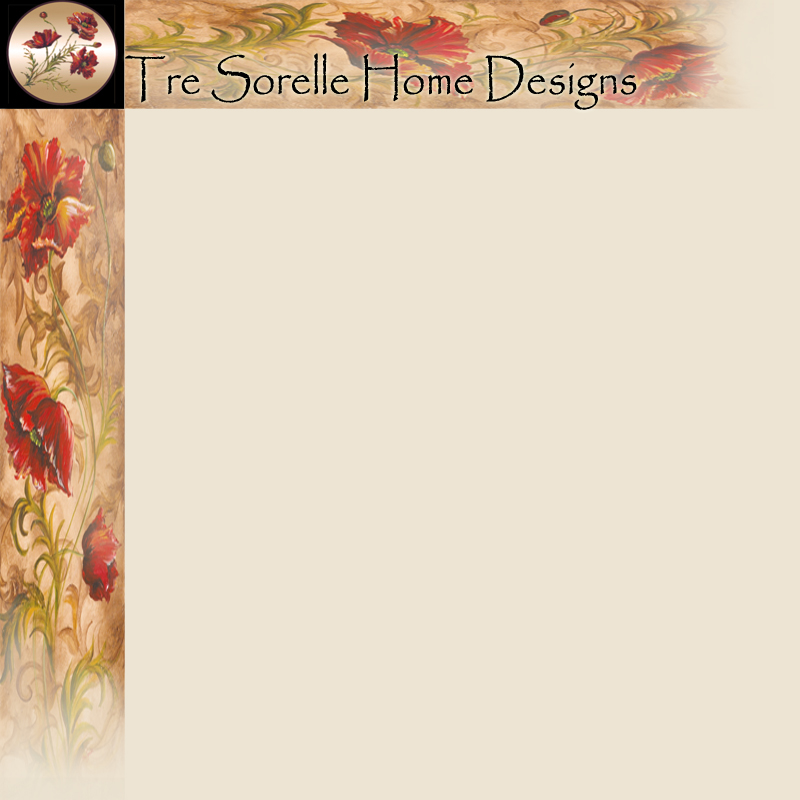 Gorgeous Art and Design for Life and Home

Call to Order: 602-361-5379


Tre Sorelle Studios hand-paints each tile mural to your exact specifications. We paint on tumbled stone, marble, travertine, or slate. Our heat-cured enamels are baked onto the stone and are washable, scrubbable, heat-resistant, scratch resistant, and perfect for your custom kitchen backsplash. Each tile mural can be customized to your exact needs by color, size, theme, etc...

Each mural project is hand-painted to order by one of the three sisters, so please allow 4-6 weeks for delivery. We add our unique artistic touch to each piece of tile, and guarantee your satisfaction.

For custom pieces, we can email you photos upon completion before shipping to make sure that you are happy with colors, composition, etc...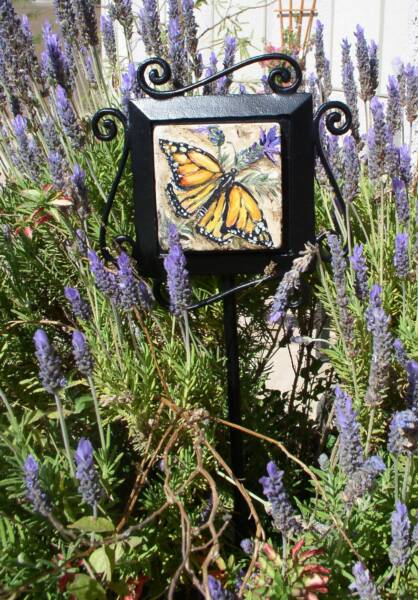 Cast Iron Garden Spike with 4" Tile of your Choice

(customized garden tiles welcomed)

Price $50

"Water Crane and Papyrus"

16"x24" on Tumbled Marble

Price $700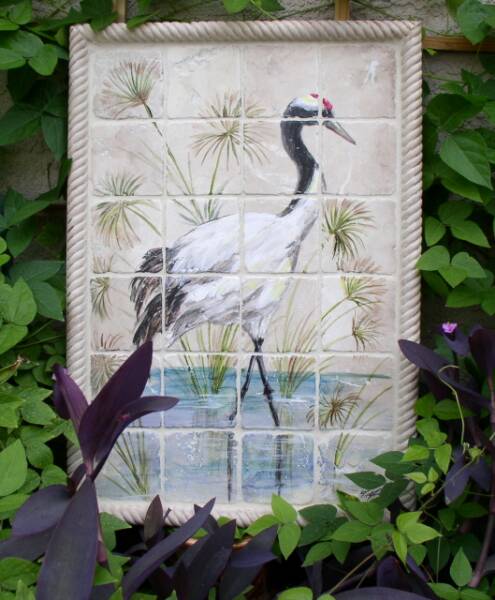 "Statue on the Pond"

24"x36" on tumbled marble 6" tiles

$1190(no border)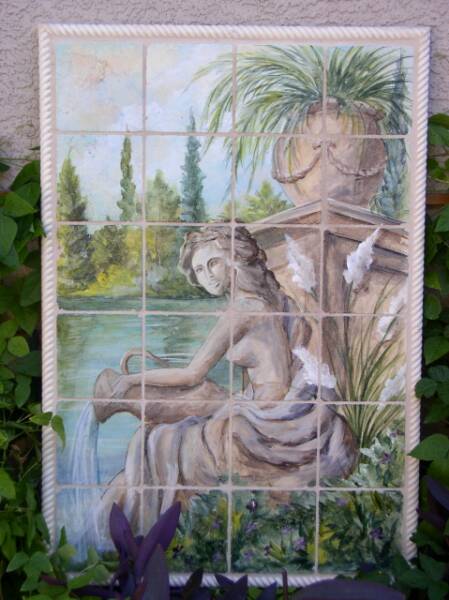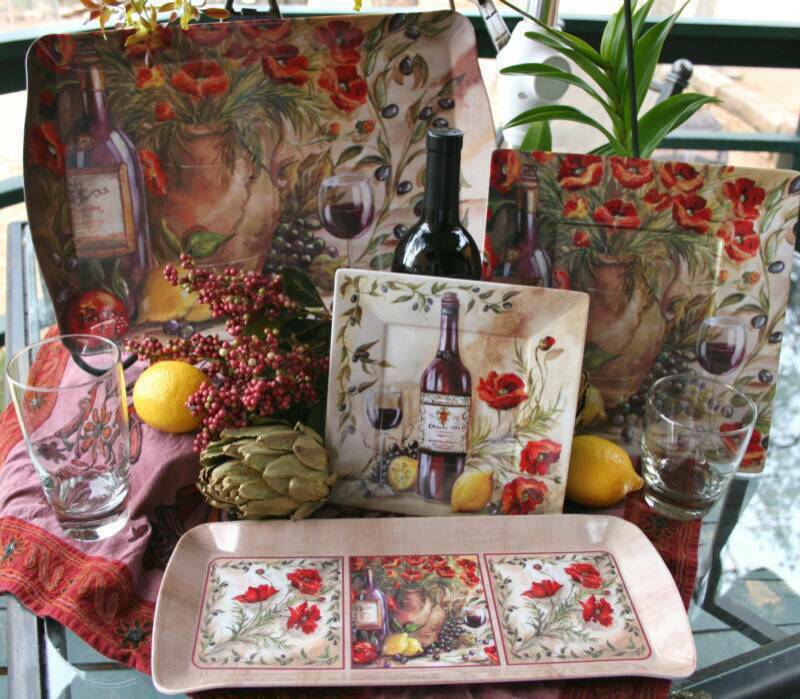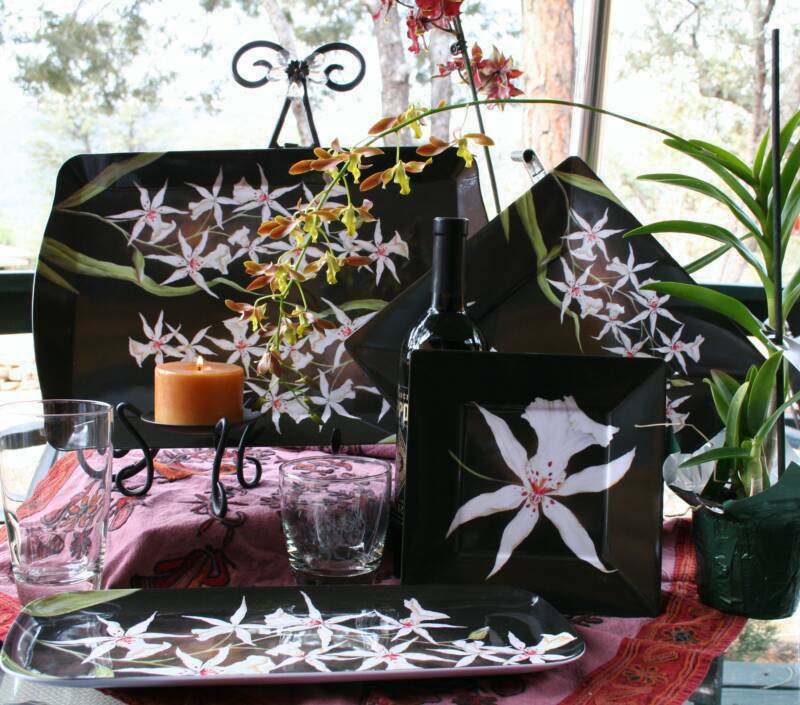 Casual Melamine Tableware

perfect for Outdoor Entertaining

"Tuscan Poppies" and

"Orchid on Black"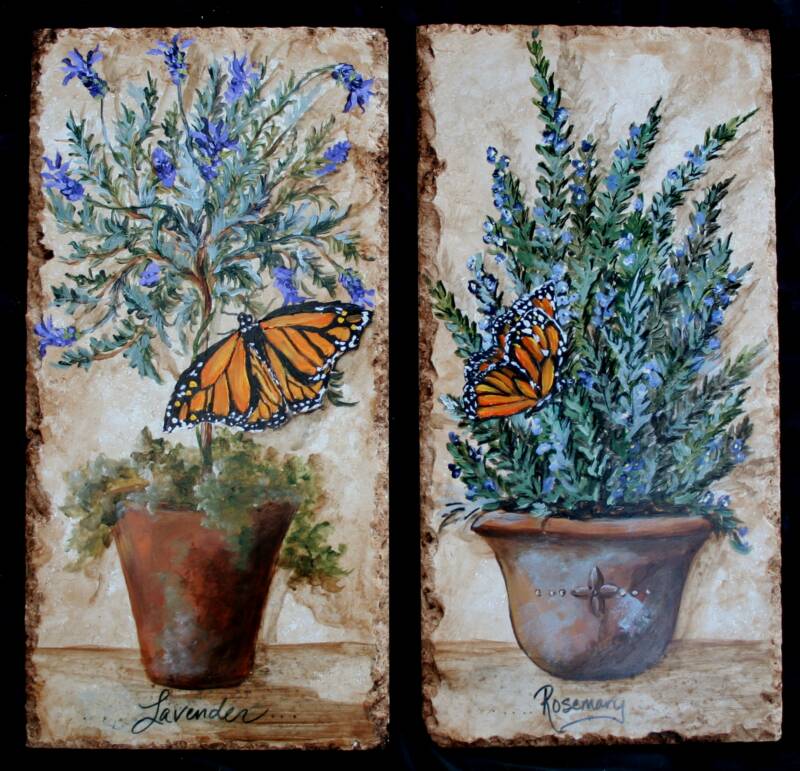 "Herb Topiaries with Butterflies"

Decorative Stone Tile Wall Plaques

Hand-Painted  8"x16"ea.

Price $250/set

Most of these beautiful tile murals are also available on printed tile at substantial savings